Hear what our customers have to say!
Here are a few testimonials from events Mike the Balloon Guy and Company have participated in. Please be kind and visit their website's by clicking on the links. Thank you!
On behalf of the National Kidney Foundation of Western Pennsylvania, I would like to thank you for the donation of your services for the Gift of Life Walk. Everyone greatly appreciated your being there, and providing an element of fun for people to enjoy!

Please accept the enclosed as our way of saying "thank you very much" for doing such a wonderful job, for a cause very important to our organization. When we finalize a date for next year's walk, I will definitely be in touch.

Thank you for showing you support!

Jaimie Joyce, Marketing and Special Events Coordinator
National Kidney Foundation of Western Pennsylvania
On behalf of the staff of the Living-at-Home Program, I wanted to offer my sincere thanks to you for entertainment you provided at our Annual Client/Volunteer Picnic. I hope you enjoyed yourself as it was evident the clients enjoyed your creativeness.

Again, thank you and we will keep your brochure on file for upcoming events.

Missy Sovak, LSW
Living-at-Home Program – UPMC Health System
On behalf of the Leukemia & Lymphoma Society's Team In Training program, thank you for your supporting out Patient Hero Picnic. In spite of the rain the picnic was a success. You were a big hit among all who attended the picnic!

Through the support of people like you, the society is continually moving one step closer to finding a cure for those who have been touched by blood related cancers. Thank you once again for your continued support of the Leukemia & Lymphoma Society's Team In Training program.

Brooke Rinier, Special Events Assistant
The Leukemia & Lymphoma Society
The children and staff of Auberle are pleased to announce the success of our 13th Annual Race for Life.

About 120 children from several children's residential and foster care programs attended the Race for Life and participated in the various events. Despite the hot, humid weather, fun was had by all.

Thank you for making our special day a success!

Doreen Glover, Shelter Director
Auberle Home
I just wanted to thank you again for your appearance at our "Bring Your Child to Work Day." Both the children and adults were very impressed, and your talent and ability to work with the children did not go unnoticed! I have received numerous comments on what a great job you did and how much the kids enjoyed listening to you and getting involved with your act. Your performance was wonderful and we hope you had as much fun as we did!

Thank you for your time and for making a great day even better. I look forward to working with you at events in the future. I will definitely recommend you to anyone who is looking for a storyteller!

Jennifer Gislason, Human Resources Communications Coordinator
Dick's Sporting Goods
AWESOME!! AMAZNG!! FUN!! Words that come to mind that describe your performance at our Summer Reading Club Party at the park! You really do know how to make a party fun!

Thank you and thank Olga for coming and for so graciously dealing with the crowd! You were wonderful and everyone loved you! Kids and adults alike. As much work as it is, I imagine it must be very rewarding to be able to give such delight to people … of all ages. Everyone, myself included, was mesmerized!

Thank you so much for sharing your creativity with our group! Hope to see you again.

Janie Mason, Children's Librarian
The Greensburg Hempfield Area Library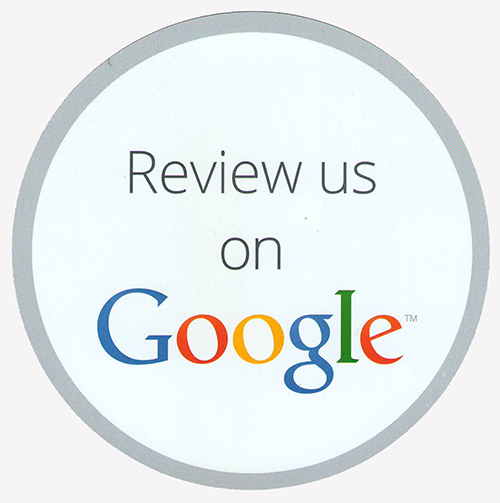 Brooke Lang
July 12, 2021.
We hired a face painter for my daughter's 7th birthday party. Rikki was amazing - not only did she do fantastic work, but she was flexible and so friendly, and everyone at the party commented on how excellent she was! Well worth it!
Ebony Davenport
May 14, 2021.
Very professional, I gave my 3yr old his first birthday party and my entire family was so thrilled and pleased with the entertainment that showed up for my son. The balloon artist and face painter was very kind and patient with the children and the fact that the petting zoo was the last to come was the show stopper. Thank you so much and I will continue to be a loyal customer if yours.😘
Raquel Mancini
September 22, 2020.
So happy I found this company and they sent an amazing caricaturist to my sisters baby shower. We had a ball with Jim and I highly recommend asking for him!! It was the hit of the day and I will definitely be doing it again! Thank Abbie for being so responsive as well to me!
Kaleena VIRAG
July 29, 2020.
He was amazing and people of all ages loved the balloon art. Thanks for making my son's 1st birthday one to remember.
Melissa Barr
January 20, 2020.
We hired many of the entertainers Mike offers for my sons carnival themed adoption party! Every single artist that came from the balloon artist to the face painter to the caricature artist were spectacular! Such talent. We ended the party with a juggler and my 4 year old son and 73 year old father are both still talking about how much fun he was!! Such a great day we had because of the talented team we experienced!
gul kohli
January 13, 2020.
We hired Mike the balloon artist for my son's birthday party and he was a hit! He arrived right on time and straight away started making balloon art for the kids. He was extremely patient and very creative with his designs. He addressed every request and all the kids were super happy in the end. Thanks mike for such a great job!
This guy is amazing! Very reputable...
Jeffrey Swackhammer
July 22, 2019.
Did our company picnic today. He did a great job. Everyone was blown away with the designs
Concetta Sapienza
July 24, 2017.
We celebrated our daughters 5th birthday with a Western themed party including the Petting Zoo & Pony Rides. Oh my goodness what fun we had! The animal caretakers were friendly and knowledgeable. They worked in the sweltering heat of summer and never once complained. They arrived on time and interacted well with our party guests. They went out of their way to make the children feel involved and helped them to have fun. My daughter is autistic and was not so sure about the pony ride, but the team helped us to help her feel comfortable and sure enough she rode that pony and had the time of her life! Our party goers represented all age groups and everyone thoroughly enjoyed petting the animals and feeding them. It was a wonderful experience and I believe that the quality of service from setup to cleanup as well as the nice variety of animals was well worth the cost. I highly recommend the petting zoo and pony rides for your next party!